AL SAKALI
« Back to accommodations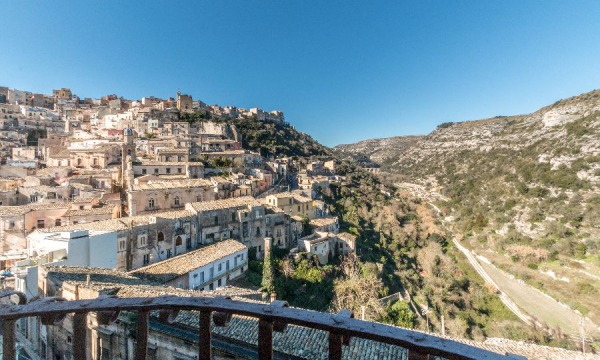 Services
Heating

Internet Wi-Fi

Washing machine

Animals admitted

Guided tours
Nearby
Monuments

Bars/Restaurants (walking distance)

Shops
The old neighbourhood, which had remained in a state of neglect for a long time, has rediscovered its vitality over the years. Back in the 1980s Antonio and Giovanna decided to move to the area, in the belief that they could help restore some life to this wonderful district. And in fact things slowly began to change. The place began to receive more attention and emerge from oblivion, initially through curiosity towards the houses perched on the rocks, then the rediscovery of its monumental heritage and finally palpable interest in beautiful town itself. Ibla is now recognized by UNESCO as a World Heritage Site and has gradually become a prestigious location for festivals and filming, which have increased its notoriety. Antonio and Giovanna therefore thought the time had come to open their home to visitors, and so they made it more functional and comfortable, while preserving its historical and architectural features.

There are four rooms for guests, each with its own bathroom; all feature original nineteenth-century pietra pece stone floors (from the Hyblaean quarries) with highly original colour effects. The rooms are well ventilated and sunny, furnished with taste and simplicity, and include antique furniture made in Sicily. Particular attention has been paid to the comfort of the beds and the bathrooms are practical and finished with care. Furthermore, from the balconies in some of the rooms, as well as from the terrace, you can enjoy a breath taking view that takes in a range of fascinating sights.

Depending on the season, breakfast is either served in the kitchen-breakfast room or on the solarium terrace. The products offered are carefully selected and combine quality and abundance, in keeping with authentic Sicilian cuisine. The selection ranges from Hyblaean thyme honey to citrus preserves, from fresh milk and ricotta to orange juice, and from durum wheat bread to cakes and biscuits baked in stone ovens.

Some suggestions to get a complete idea of the area:
Noto, Modica, Ragusa Ibla and Scicli with their jewels of baroque architecture
Siracusa and Ortigia
The natural reserve of Vendicari
The necropolis of Pantalica and the small lakes of Cava Grande del Cassibile
Pricing
| | | |
| --- | --- | --- |
| From | To | Price |
| 01/03/2019 | 18/04/2019 | € 42 |
| 19/04/2019 | 22/04/2019 | € 45 |
| 23/04/2019 | 31/05/2019 | € 42 |
| 01/06/2019 | 31/07/2019 | € 45 |
| 01/08/2019 | 31/08/2019 | € 49 |
| 01/09/2019 | 30/09/2019 | € 45 |
| 01/10/2019 | 22/12/2019 | € 42 |
| 23/12/2019 | 07/01/2020 | € 45 |
Prices are per night, per person, based on double room occupancy, including breakfast (min. 2 nights).
For further information on this accommodation or for special requests please submit the following form or send us an email to sicily@tururi.org
« Back to accommodations