Top 3 most beautiful movies of Giuseppe Tornatore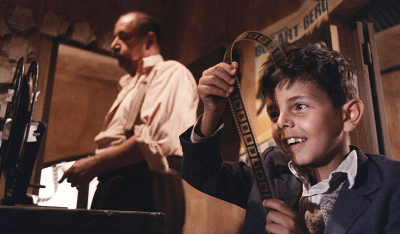 Italian director Giuseppe Tornatore was born in the Sicilian town of Bagheria, about 30 minutes from Palermo. In many of his movies, he uses Palermo and other amazing places in Sicily as his set.
We made a top three rank of the best Italian movies shot in Sicily:
Nuovo Cinema Paradiso
A cult movie, starring Salvatore, a successful director, who returns after thirty years back to his hometown in Sicily, after he hears that his dear friend Alfredo passed away. At the end of the 1940s, Alfredo was the projectionist at the local cinema, Cinema Paradiso, where Salvatore spent the happiest moments of his youth. Alfredo passed on his love for movies and supported the little boy who did'nt have a father, giving him love and advice.
Salvatore returnes to Rome with a movie reel that was left for him from Alfredo: the edit of kissing scenes censored by the priest of the time, another memory recalling his childhood.
The soundtrack of the movie is made by beautiful melodies composed by the well known Ennio Morricone.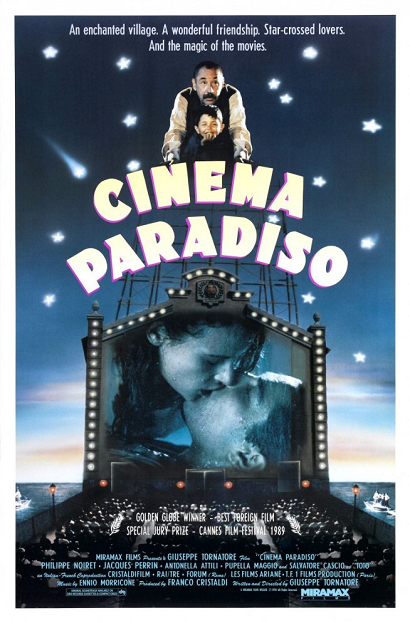 Baarìa
Baarìa (stands for Bagheria in the local dialect) is a family saga about passion and utopian dreams of three generations of a Sicilian family, Cicco, his son Peppino and his grandson Pietro. Its a poignant story of love but also full of disappointment and sorrow.
Baaria is Tornatores most personal movie, not only because its shot in his hometown, but also because there are autobiographical references in it.
Famous the brilliant scene where Pietro asks his father: "Why does the whole world see us Sicilians as such hot-headed people?"; and Peppino replies: "Because we are what the world might wish to embrace, but our arms are always just a little too short".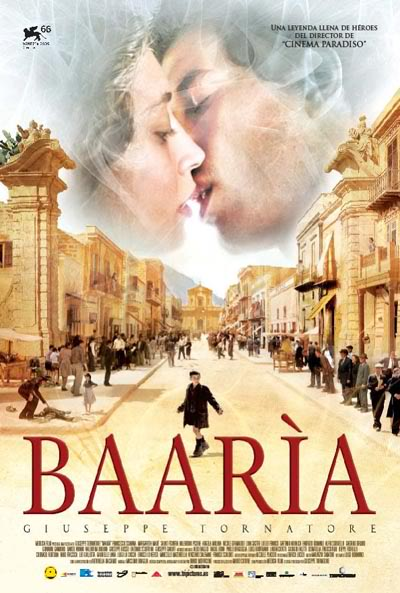 Malèna
Malèna takes place in Sicily in 1941. The Second World War is in full swing, but the men have something else on their minds, or maybe someone. Her name is Malèna (played by Monica Bellucci). After the news of the death of her husband, for the woman starts a hard life, defenseless against gossips of jealous wives and sexual lust of men.
Thirteen-year-old Renato falls madly in love with her, though his young age doesn't permit him to expose his love, therefore remains incapable of defending her.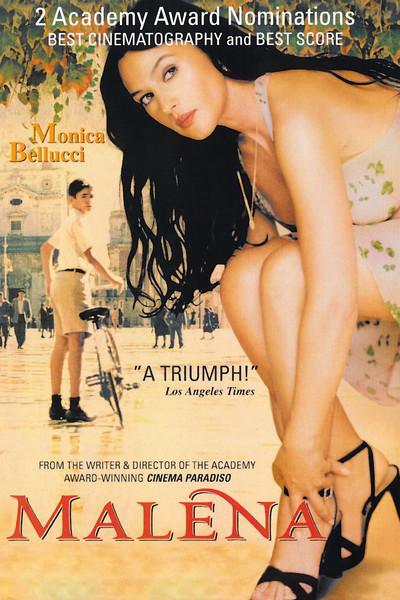 Copyright© Blog Ciaotutti.nl