Sicily 7 day itinerary
Enjoy the best places of Sicily with a 7-day itinerary trip and other tailored-made tours designed to experience the very best essence and the love of Sicily. Check out our tours and read more about who we are.
Sicily holidays
Located in Southern Italy is the largest island of the Egean Sea. With its majestic landscapes, its ancient heritage and high culture, Sicily is a great place to spend your holidays. Whether you are planning a trip to Sicily to explore the island by your own, or you are looking for an expert guide to show you the best places to visit in Sicily, Tururi tours is your local connoisseur. We know the island because we love it and because we want to share this love with people interested in spending their holidays here. That's why we have some 7-day itinerary trips and other tailored-made tours designed only for you. Check out some highlight of what you can do in Sicily in seven days.
When to visit Sicily
Let's start with the basics: when to visit, where to stay, and where to go in Sicily. Sicily's typical Mediterranean climate makes it a good destination to visit almost during the whole year. Its winters are mild, and its summers are hot. However, there is always "a best time" to do everything. So the best time to visit Sicily is from March to June, and from September to November. Some people may find August too hot, although we must say that even in hot summers the island does not stop receiving visitors.
Where to stay in Sicily
In the whole _Regione Siciliana_ there is a wide variety of places to stay. To respect and preserve the natural, cultural and social resources of the island and to make a positive contribution to the economic development of the region, we follow the principles of sustainable and responsible tourism. For those reasons, we recommend staying in small family-run hotels and house holidays. This places can accommodate everyone: from those who are looking for upscale lodging in boutique hotels, to those who are more into cozy states or a home holiday. The best places to stay in Sicily will depend on what you need and what you want. To help you choose, you can take a look at what we consider the best places to stay in Sicily. This selection includes sites all over the island, for all needs and tastes.
Where to go to Sicily
Once your accommodation is fixed, the next thing is to choose where to go in Sicily. The island is divided into nine provinces: Agrigento, Caltanissetta, Catania, Enna, Messina, Palermo, Ragusa, Siracusa, Trapani. Each of them has its hidden gems and secret spots, and there is a great diversity of things to see in Sicily: its natural resources, dramatic landscapes, and rich heritage, taken all together, offer the most mesmerizing places.
You can choose to plan a seven-day itinerary to visit the Unesco's archeological sites such as the Archaeological Area of Agrigento, Syracuse and the Rocky Necropolis of Pantalica, the Villa Romana del Casale or the Mothia Island in Lilibeo. Those who enjoy scuba diving can also visit the underwater ruins of Naxos and Taormina. In addition to its archeological sites, you can choose to visit the Arab-Norman Palermo and the Cathedral Churches of Cefalù and Monreale, a series of nine religious and civic buildings dating from the era of the Norman Kingdom of Sicily (1130-1194).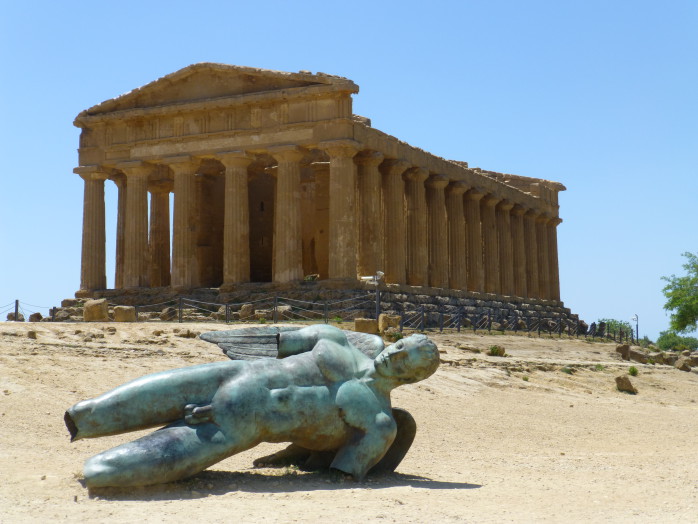 Besides of the historical places, you can also choose to delight Sicily's intangible cultural heritage and visit a vast amount of traditional wineries to taste the unique wines, Protected Designation of Origin, of the island. You can also decide to go to Mount Etna and cycle around the region, visit Scala dei Turchi and enjoy a gorgeous landscape and many other natural wonders.
Sicily also has an uncountable number of charming small villages, farms, historic houses, and magic spots of the island. Apart from these places and the above mentioned, you will also have to choose how to move around the island. You can either to go by car driving in Sicily, by bike or sailing around the island.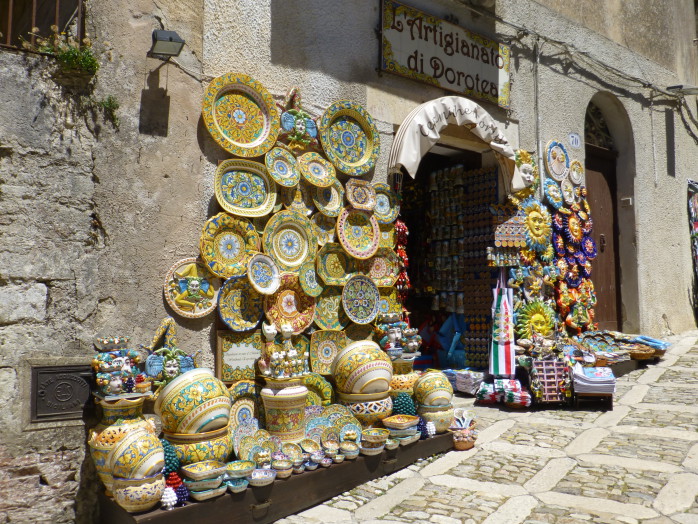 Visiting all of the best places in seven days is an impossible endeavor if you want to really see, feel, and have a mindful experience of the island. Therefore, we need to choose. And for that, you may need guidance. Here is an example of one of our Sicily 7 day itinerary of the charm of Sicily
Days 1-2
Begin your travel at the slopes of the magnificent Mount Etna. This is a good point to start since you can explore the cities of Catania, Taormina, and Acireale, cities that you cannot miss. This area offers a lot of nature and great sunsets. Thanks to the altitude, this area offers native vines, which, together with millenarian processes, give unique wines. Here you can experience a great palette of collors in everywhere you look, from the dark smoke of the mythical volcano, passing through the deep blue of the ocean, green meadows, and silver cliffs.
Days 3-5
For the second stop of your voyage, you can go to the hearth of the countryside of Sicily. Here you will be surrounded by indomitable, boundless terrains, where the best wheat in Europe has been grown since Roman times. If you know where to look, you will be in contact with the real spirit of Sicilian myths and ancient traditions. You will be close to several villages in the Madoine mountain. But please don't be a tourist, this area is unexplored and seems like if time stood still here. Let's keep it like this. In this area, you can also go to Cefalù and the northern coast of the island, the city of Enna (which is the highest town in Italy), Piazza Armerina and the Villa Romana del Casale (UNESCO Site), as well as to Palermo and Monreale
Days 5-7
From the Northern part of Sicily, you can then head South to Modica, in Ragusa. This commune offers a family atmosphere, typically of Sicilians, and the Unesco World Heritage Baroque architecture. This place stands out for its extraordinary beauty and natural resources. Nearby are Siracusa and Ortigia, the natural reserve of Vendicari, the Necropolis of Pantalica and the small lakes of Cava Grande del Cassibile. You cannot miss the Piazza Armerina and also the UNESCO's World Heritage Villa Romana del Casale.
Sicily tours
Deciding what to do in Sicily may be overwhelming, especially if you does not know the island very well. In that case, a good option is to opt for a set tour or to ask an expert to design a trip according to our need. Tururi is that expert. Contact us and we will be happy to help you create the best experience for you.